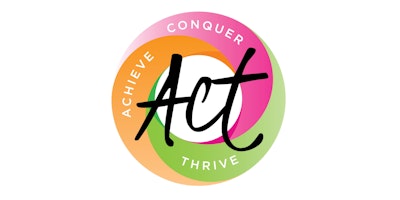 ACT – Achieve – Conquer – Thrive
CLASS IS NOW FULL. PLEASE CALL TO REGISTER FOR THE APRIL CLASS. 
This lifestyle change program will help you achieve your health goals! Registered Dietitian Nutritionists will help you learn how to make healthy food and activity choices each and every day. The program includes 8 weekly group classes and individual appointments.
What people are saying about ACT :  "this class is so different from any diet program I've eer done before. I don't feel restricted or deprived. It's changed the way I think about food and choices I make instead of those being made for me by a diet plan. "
"I feel more healthy and alive andI have lost 30 pounds!"
"I have lost 10 pounds and 4 inches from my waist."
"The class is great, but the individual support from Katrina has been so helpful."
"I love that you are teaching more than just what food to eat, I needed to pay more attention to why I am eating"
"I love the food demonstrations! I have never tried sweet potatoes before, but because of this class I did and I found I actually like them!"
 Starts January 22, 2018 at 5:30
Thanks to a grant from Good Shepherd Health Care System that covers 90% of the cost, you  pay only $116.00 for this $980.00 program. For payment plans and for more information please call us at 541.667.3517.