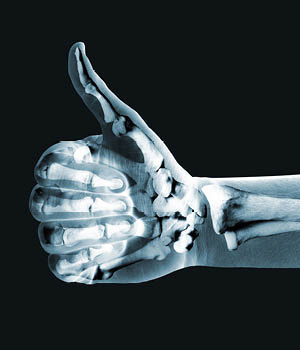 An x-ray is a quick, painless diagnostic imaging test that allows your doctor to view the bones inside your body. X-ray is performed while wearing a provided gown and is able to pass through body tissue, and internal organs. An x-ray machine sends radiation through your body that produces an image on the other side.
X-rays are used to examine many parts of the body. Some common uses for x-rays include:
Diagnosis of bone fractures or infections
Arthritis
Osteoporosis
Bone Cancer
Lung Infections or conditions
After your exam your doctor will be able to review the test results. For more information and to schedule an x-ray exam, please call 541.667.3520.