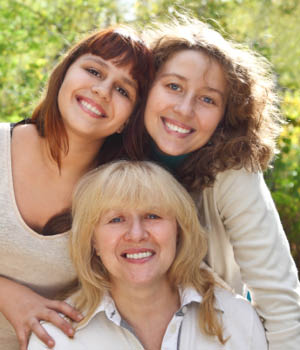 We care for women of all ages. Our service focuses on lifestyle management, encouraging you to live your life to the fullest with the proper nutrition, exercise, emotions, and relationships. At the basic level we provide annual exams to make sure that your body is maturing properly ensuring you are at your best through every stage of your life. We also provide services and support for menstrual cycle, incontinence, fertility/infertility, prolapse, infections, and other vaginal conditions.
Your doctor may also recommend diagnostic imaging services to help you maintain optimal health. The most common are a Bone Density Scan and 3D Mammogram.
Our therapies and treatments also extend into surgical services for treating many conditions. Procedures offered by our gynecology team include: hysterectomy, oophorectomy, tubal ligation, hysteroscopy, cystoscopy, prolapse, appendectomy, and cryosurgery. After your surgery you can count on our team to continue providing your care.